Secure eCommerce platform for B2B and B2C
with a built-in Content Management System
AbleCommerce is a mature eCommerce shopping cart that is feature-rich, easy-to-use, and can be customized for any business requirements. We have been helping businesses sell goods and services for over 28 years!
Do you have custom eCommerce requirements? We can help.
Powerful eCommerce
AbleCommerce has been continuously evolving for over 28 years.
eCommerce Features
Flexible Plans
Choose from an unlimited perpetual license or subscription license!
Licensed Options
Secure eCommerce software for Asp.Net
AbleCommerce empowers companies of all sizes with a full-featured ecommerce system that has everything you need...
and the ability to customize the code to have everything you want.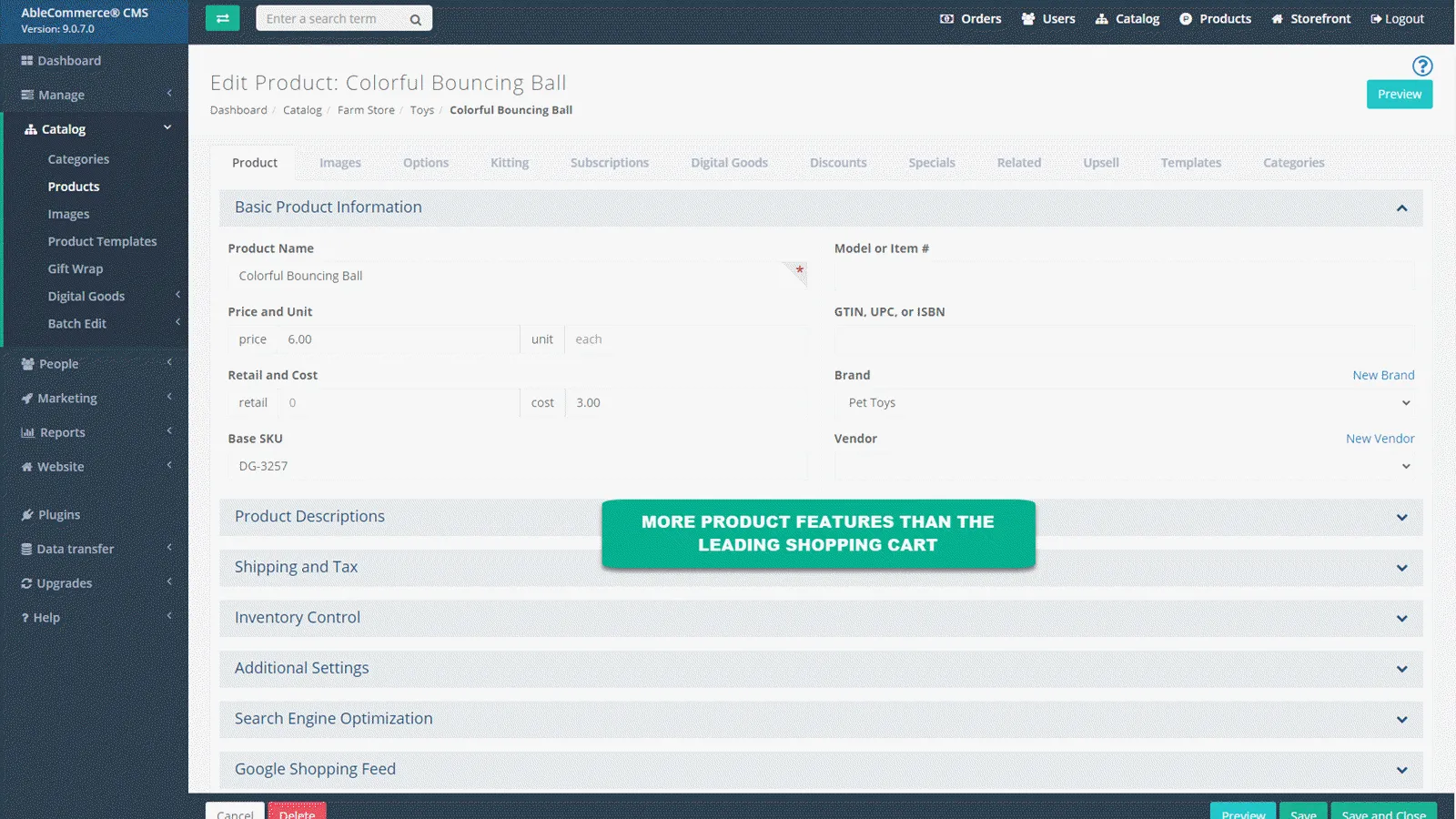 Sell anything online
AbleCommerce is a versatile shopping cart system capable of handling any size store or product type!
Create unlimited products in your custom catalog
Kitting for custom product bundling
Product options with inventory control
Autoship Subscriptions - Recurring orders
Sell non-shippable items, such as a service
Digital Goods with license and download options
Setup product pricing for specific user groups
Use product templates to collect custom info
Inventory control and taxes
Google shopping product structured data
Storefront Designer
We provide an all-in-one eCommerce solution where anyone can create a custom storefront.
Customize any page in the store
Change any text with inline editing
Easy to use Layout and Content designer
Create widgets and use them anywhere
Easily change theme colors and styles
Create unlimited content pages
Add HTML snippets and reuse them on any page
Create a blog with built-in widgets
Drag and drop any of the built-in widgets
Create custom pages with no coding experience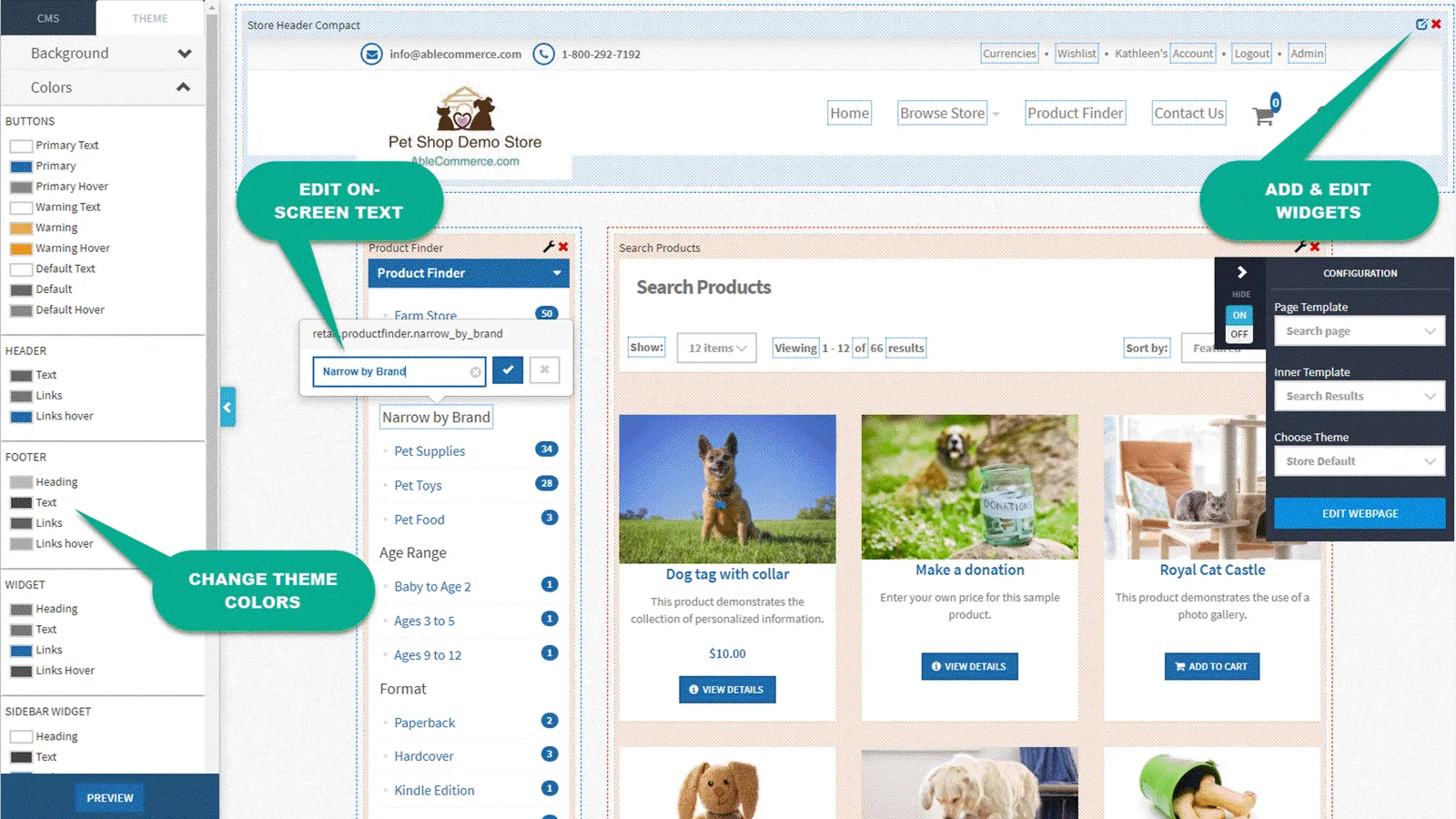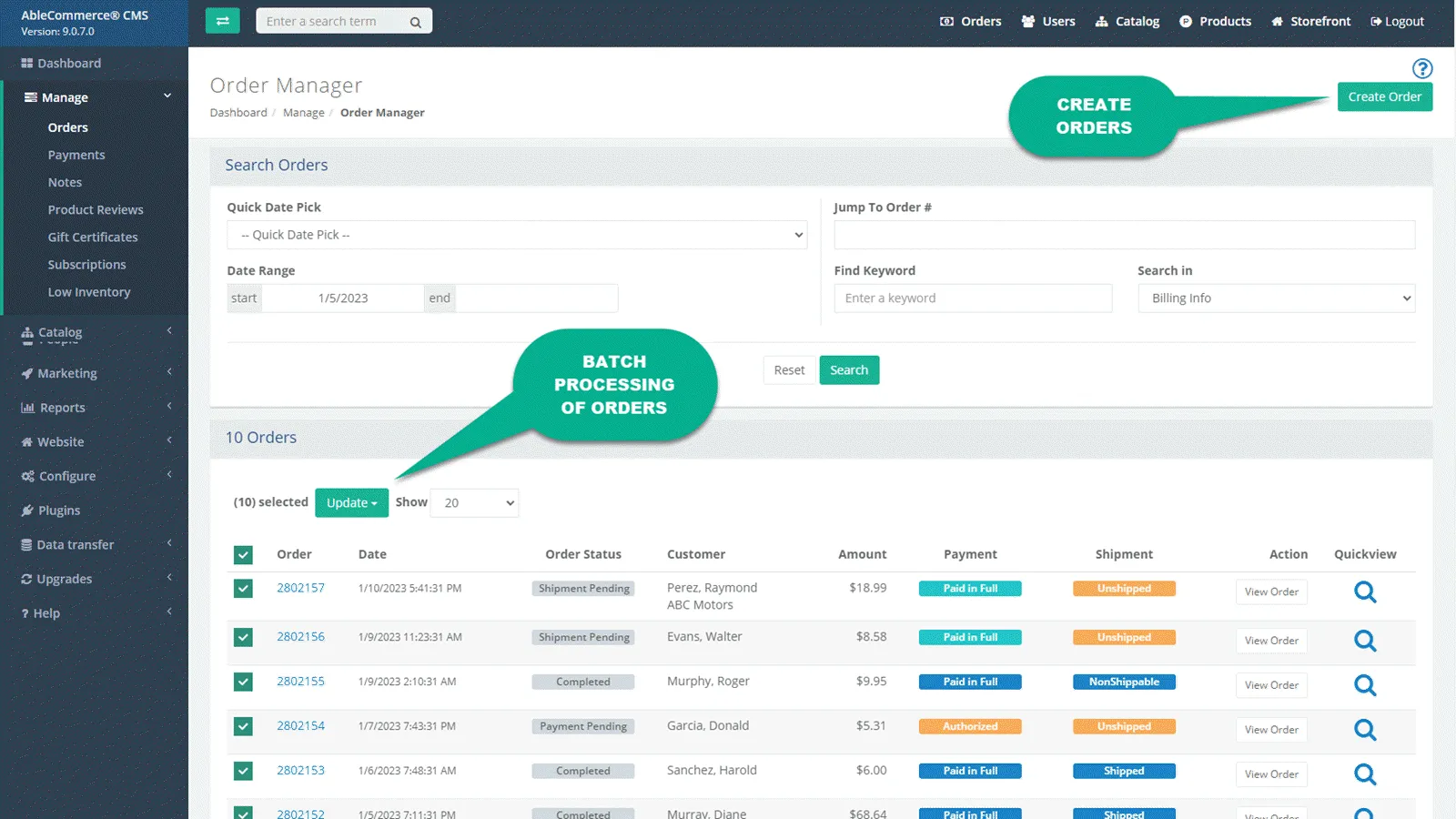 More features and room to grow
An advanced and easy-to-use eCommerce system for any B2C or B2B business.
Admin entire store entire online
Bootstrap Responsive (mobile-friendly)
Recurring Orders - AutoShip subscriptions
Integration with payment, shipping, and tax gateways
Many SEO features with full website SSL
Automated shipping and labels, and ShipStation®
AvaTax for automated taxes and reporting
Powerful order, shipment, and payment management
Create a built-in Blog with our content management
Integrated with Google Analytics 4
Start your free 14-day demo today!
Sign up and we'll send you a link to your new demo store. No credit card required.