For many people, the task of Christmas shopping has already begun. If your store is not yet ready for the rush—and optimized to maximize holiday sales—you will miss out.
Trends over recent years have shown that the Christmas shopping season begins earlier and earlier every year—long before the ads begin on television and even before the brick-and-mortar stores ramp up their post-Halloween efforts.
This trend of an earlier start to Christmas shopping is largely driven by the Internet and mobile technology.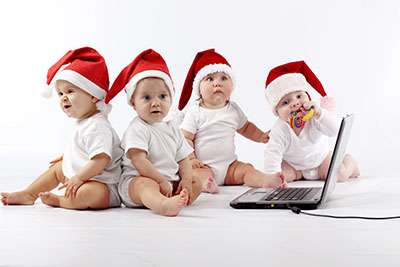 The Facts and Figures
The Christmas shopping season is the most important time of the year for many ecommerce retailers, and there is a lot of research that looks at consumer trends. This research cannot be ignored, and one of the main findings points to being prepared early for Christmas shoppers.
A report from Nielson, a market research company, found that in September 2015, 36 percent of Americans had already started their Christmas shopping. By the beginning of November, 46 percent had begun Christmas shopping, and by the end of November, almost three-quarters of Christmas shoppers had already made a purchase.
Research by Magnetic found something similar. It reports that one-third of Christmas shoppers start researching their purchases a few months before the holiday season properly starts. That means October, September, and even August.
Google has published similar research. It says that more than a quarter of people start Christmas shopping before the end of October. In fact, almost 50 percent of people have their Christmas shopping almost finished before Cyber Monday. In other words, before December even starts, some people are done buying Christmas presents.
Black Friday and Cyber Monday
Black Friday and Cyber Monday are two key dates for ecommerce stores in the Christmas shopping calendar. They occur around the Thanksgiving holiday—Black Friday is the day after Thanksgiving, while Cyber Monday takes place on the following Monday.
The concept of Black Friday began long before the Internet in 1932. For decades it was regarded as the day the Christmas shopping season started. Shops would open early, stay open late, and put on promotions to bring in the crowds.
The Internet has changed all that, and the Christmas shopping season now starts much earlier. Research by Magnetic shows that 24 percent of shoppers begin searching for Black Friday and Cyber Monday deals one month before the actual shopping days take place. With two weeks to go before these big shopping days, more than 50 percent of consumers are already searching for the best deals.
As Christmas Approaches
So we have established that people start shopping for Christmas gifts earlier than they used to and that they are using the Internet to do this. Christmas shoppers also use the Internet to research the two main shopping days of the season: Black Friday and Cyber Monday. What happens as you get closer to Christmas though?
The research shows that consumer habits change the closer you get to Christmas, and understanding how these habits change may present opportunities for your store.
In particular, people start shopping for gift cards the closer it gets to Christmas. There are probably a number of reasons for this, including the fact that delivery is easier with a gift card than a larger item, so it is more likely to arrive on time. Also, gift cards are convenient when you don't know what to buy someone. Many use it as a last resort when they run out of other ideas.
Magnetic looked into this and found there were 79 percent more searches for gift cards in the week before Christmas compared to the beginning of December.
If you offer gift cards and reliable delivery for them, you might be able to extend your Christmas sales for a few more days.
What You Need to Do to Get Your Store Ready for Christmas
There are a number of things that you should already have in place in order to get the most from the Christmas shopping season. If you haven't done any of these, you should prioritize them as much as possible:
Homepage – Create a new homepage for your site with a Christmas theme. Include relevant offers as well as other information that customers are looking for. This includes delivery times and the latest order dates for guaranteed delivery before Christmas.
Black Friday deals – You should have decided on your Black Friday deals too. Your email marketing campaigns, PPC ads, and social media campaigns should be ready to go, as you will need to start sending them out well in advance of the date.
Cyber Monday deals – The same applies to Cyber Monday—everything should be in place, and your marketing messages should be ready to go well beforehand.
Product descriptions – You should take time to make sure all your product descriptions are optimized, particularly on the lines that will be popular during the Christmas season. This helps with your search engine optimization, but it also helps with increasing conversions.
Micro Moments
The micro moments concept is something you should also understand in order to take full advantage of the Christmas shopping season. It is a term Google uses to describe the purchasing process of consumers, and it shows why the Christmas shopping season is now longer than it used to be. Micro moments are the multiple engagements that consumers have with brands and retailers before they make a purchase. Google says that to be successful in ecommerce, you have to positively interact with consumers at each of these touchpoints.
Even if consumers haven't made a Christmas-related purchase by the end of October, most have begun to think about what they might buy, and many will have started doing research. That research is a micro moment. Make sure your website is ready and maximizes the engagement so that you get the purchase rather than one of your competitors.